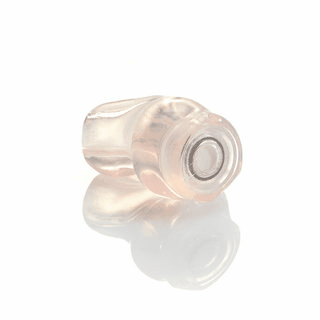 Musician earplugs- ER FlexComfort
earplugs with advanced and special filter that allow noise attenuation in "straight line" between frequencies 125 to 8000 HZ. Due to the attenuation of the straight line of the noise, hearing of the natural sound is maintained without distortion. This is similar to lowering directly through the radio power button.
ER FlexComfort is most sought after by musicians and people who are especially interested in hearing the natural sounds.
There are a number of noise reduction options for your choice of ER9, ER15, ER25.
The earplugs production process in this video
Personal earplugs to size

Soft and flexible special silicone

Maintains original sound

Optimal hearing protection

Transparent color

Convenient to operate and maintain

Suitable for musicians, DJs, sound people and more